Certifications and awards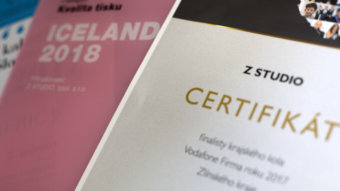 We want to guarantee you the highest quality, so our management is regularly evaluated by certification bodies. We also attend to environmental and pricing policy. In this field, we hold several international awards.
ISO 9001:2015
We have committed to meeting quality management system requirements based on this international standard. View certificate here.
ISO 14001:2015
We adhere to the requirements of an environmental management system based on this international standard. View certificate here.
ISO 27001:2017
We protect our clients' sensitive information according to this standard. View certificate here.
FSC® (FSC-C110061) certificate
Z Studio has now signed on to the Forest Stewardship Council® certification system. This system is based on strict social and ecological standards and gives customers the security of knowing that the products they buy are from properly managed forests. View certificate here.
ČSN EN 82079-1: Preparation of manuals — Structure, content and presentation
We follow these requirements for the general structure and content of information that should be contained in a manual.
European Parliament and Council guideline 2006/42/EC (Government Regulation No. 176/2008 Coll.)
We follow this directive, which defines not only the basic health and safety protection requirements for design and production of mechanical equipment, but also prescribes what a user manual should contain in this regard.
ISO 17100:2015 on translation services
We meet the requirements of this standard, which place high demands on the qualifications of translators and the standardized management of translation projects. View certificate here.
ISO 12647-2:2013
Specifies standard colour for offset printing. View certificate here.
Sony Green Partner Certificate
In 2009, we received a certificate that Sony awards to those of its suppliers who have successfully undergone an audit and met the environmental demands specified in the Sony Green Partner Program document. The audit assessed the following areas: ecological quality of final products, ecological quality of production materials, aspects of ecological quality during selection and purchasing of input materials and aspects of ecological quality in the production processes at Z STUDIO.
Authorized emissions measurement protocol
EKOME s.r.o. has verified that emissions of solid polluting substances and volatile organic compounds into the atmosphere from an offset printer are within the permitted limit.
Declaration prohibiting the use of chemicals contained in products
Our suppliers submit a declaration to us declaring that the materials they supply to Z STUDIO do not contain hazardous substances.
Collaboration with EKO-KOM
In 2018, we contracted with EKO-KOM, a.s. for recycling packaging waste. Then in 2019, we joined this company's project called "Responsible Company", which deepens companies' social responsibility in sorting waste. Its goal is to educate employees on sorting and recycling waste.
Other ecological activities
Since 2018, we have been a permanent participant in the REMOBIL project, which recycles mobile phones. This is not only good for the environment, but their dismantling also provides work for the disabled, along with contributing to activities of nonprofit organizations. We also work with REMA, a.s., thanks to whom our employees actively sort electrical waste and used batteries. This allows us to use the "Green Company" logo.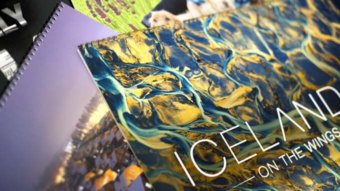 We are the only company in Europe to rise above 800 competing suppliers, and the only company in the world to win the Celestica TCOO™ Supplier Award three times running, from 2007 to 2009. Every year, this award is bestowed on those suppliers who lower overall customer costs.
We are one of the 10 most successful companies in the Zlín region. We regularly receive positive ratings in the Vodafone Company of the Year competition, which seeks those companies and entrepreneurs with the best business ideas and strongest fundamentals. We were accepted as a new member of the Association for Electronic Commerce (APEK) in 2017.
And our customers appreciate our services. For example, in 2018, we received official thanks from the German company LEIFHEIT, which ranked us among their 13 most important, reliable suppliers — we were the only Czech company to receive such an honour.
We are also active in corporate responsibility. We support regional interests, sport and social activities, and continuously contribute to the activities of nonprofit organizations. We are boldly engaged in environmental protection. Thanks to our ecological approach, we are authorized to use logos such as "Green Company" and "Responsible Company". Since 2018, we have also been consistent participants in the REMOBIL project.
Every year, we create a company wall calendar with images photographed by company owner Ondřej Záruba. These and other calendars we create are regularly honoured in competitions such as, Calendar of the Year, Calendar, and Slovakia's Most Beautiful Calendar. (For an overview of the awards, click on the "Award-Winning Calendars" button.)
Adward-Winning calendars
Technical facilities
Digital printing
The greatest advantage to digital printing is the low overall expense of small print runs. In some respects, these presses can print with the same quality of offset machines. Digital printing can handle black-and-white technical documentation, colour posters and flyers, personalized printed matter and CD printing.
Offset printing
Sheet-fed offset printing is for both full-colour and black-and-white documents in larger runs with higher colour demands. We print formats up to B1 on traditional, special and graphic papers. We also offer printing on FSC®-certified papers, which guarantee that you buy a product from properly managed forests.
Hi-Fi tisk®
Unique Hi-Fi printing® technology makes it possible to reproduce photographs in above-standard quality, with perfectly defined details and noticeably more vivid colour. Especially blues, purples and greens are much more intense. This is made possible by wide-gamut printing with a new-generation stochastic raster and CMYK colours from special Japanese pigments. Thanks to the combination of these two advanced printing technologies it is now possible to reproduce photographs in a quality previously unachievable on an offset press. More about this technology.
Charity
As a print shop, we have lots of ways to support our area and help others. When it comes to ecology, use of leftover materials, or development of children and students, we try to use every opportunity we have. If you can, why not?
When we have extra pads of paper and cuttings of a useful size, we donate them to worthy institutions in the Zlín region. They support the creative work not only of children in preschool and K-12, but also seniors at the Zlín Alzheimer's centre.
When realizing company events, we regularly turn to the integrated Slunečnice (Sunflower) centre, which helps people with disabilities. We involve their creative workshops, food facility and children's programme.
We also think of university students by providing them with the conditions for developing their bachelor's and master's theses. This can even involve studio internships.
We never forget the famous motto, "Sports for health," and occasionally also support sport events, such as cyklotrial, hockey and the Barum Czech Rally. And we don't hesitate to support festivals, balls and other cultural events. The fruit of our donations includes the Zlín Film Festival and ČokoFest, among others.